Examples of Bad Websites
There are countless examples of embarrassing website designs and development out there. These are the latest examples we have discovered. For each site below we provide a brief analysis to assist you in avoiding the same pitfalls.
After looking at the websites and critiques below, please visit our free advice area.
Help us clean up the Internet!
Orange Cab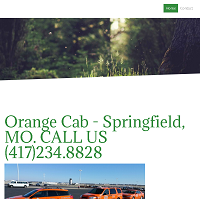 Here's what's weird. A website with no information other than a phone number.
Seriously - why even have a website? The purpose of a website is to provide information about your products and/or services so people don't HAVE to call. For a cab company, basic facts like territory, business hours and rates would be the bare minimum of information to provide. To go above and beyond, potential customers might want to know how long you've been in business, how you screen/hire your drivers, a link to glowing online reviews, etc.
Another oddity is the header image - if you can call the weirdly shaped picture of floating grains of pollen (we assume that's what we're looking at) a 'header' - and what in the world of bad websites does this picture have to do with cab service? Points for the first person to provide a logical answer.

Agatha Group

When Minimalism Doesn't Work

Progressive Oil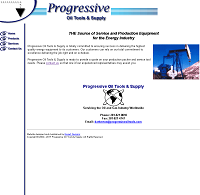 The keyword game never gets old, does it? Today's old/bad website has Pump Off Bit Sub and Landing Nipples among its keywords. Go ahead and snicker, we did.

What's not funny is that this website was created using FrontPage 4. That particular version came out around 1998. 1998! Websites made from FrontPage are still supported by a limited number of web hosts who have the necessary extensions installed on Windows servers. For now. But that shouldn't be reason for complacency - get your website into the 21st century. And if you have an ISO cert, display it. Just putting the words on there proves nothing.

If the word 'Progressive' is in your company name, your products, services and your WEBSITE should reflect that.

Casino Parties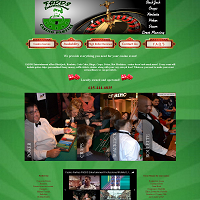 We haven't played the keyword game in a while, so let's do! What would you guess a website with the following keywords might be about?
pig races, adult, disco, surprise, military formal
Sounds like a pretty weird business, right? It's actually a website for a company that provides casino-style entertainment. It's a colossal waste of time to stuff 634 keywords into your meta information, just a few would have gotten your point across.
Making your website about what you do and offer is essential, and this website actually does that. Not in the most attractive manner, applying design and a consistent style would vastly improve this site.