Examples of Bad Websites
There are countless examples of embarrassing website designs and development out there. These are the latest examples we have discovered. For each site below we provide a brief analysis to assist you in avoiding the same pitfalls.
After looking at the websites and critiques below, please visit our free advice area.
Help us clean up the Internet!
Apex Brands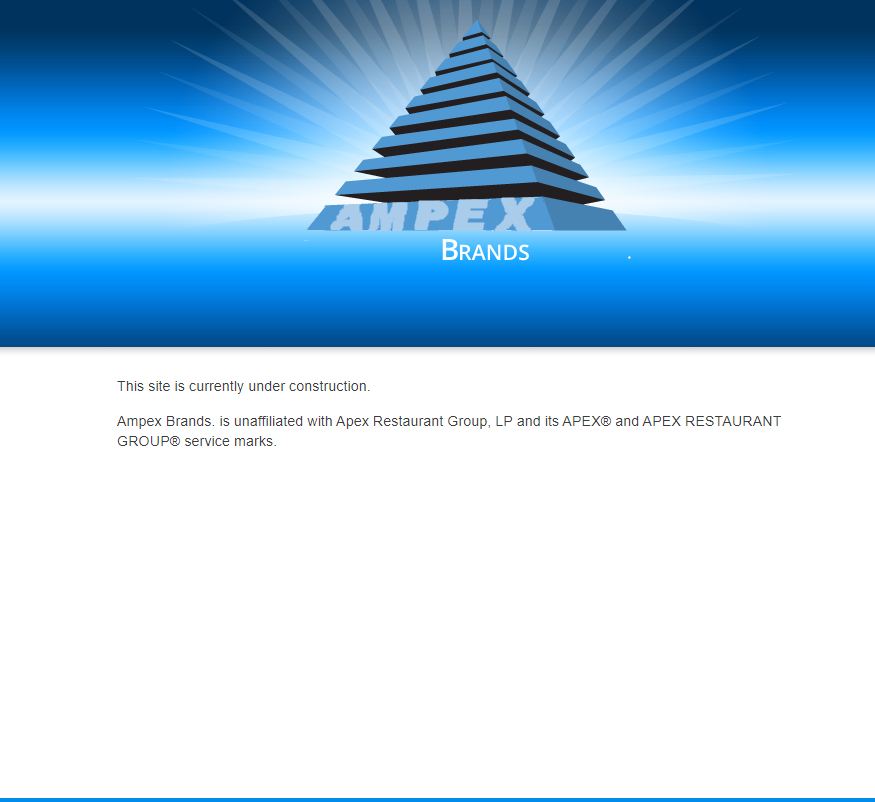 "This site is currently under construction." When we bookmarked this bare-bones website on 5/22/22, it was the same. Under Construction. It sure is taking a while, so maybe we should stay tuned for the reveal of a website that has been a YEAR in the making. It's going to be stupendous!
(don't hold your breath)

Fleming's Lawn & Tree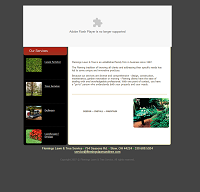 There's not a lot to see on today's bad website. There's an embarassing reminder that Adobe Flash Player is no longer supported - which everyone had ample warning of and could have taken steps to replace that mistake with something else. Such as...let's see...a PHOTO of some beautiful work you've done? YOU ARE A LANDSCAPING COMPANY. Surely you've done something to show off and be proud of. No?
Let's turn to the Services, maybe there's something there. Click on any one of them, and you get a page describing the service. All of them. Nothing changes when you try a different service, the page content stays the same. We've mentally unsubscribed from this boring website.

QRP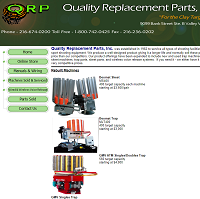 There are some quaint elements on today's bad website. Instead of being able to click on the company logo to return to the home page, you must click on the Home option on the left-hand nav, then on the submenu item "Home". Or - if you are on the Manuals and Wiring page, you have the additional option of clicking Home on the top nav menu, or using the now-familiar side menu which requires two clicks. This also happens within the Online Store area.
There are some pretty pricey machines for sale here, including part number GMV-ATM, with a price of $99,999.99. One would think that with that product pricing that a better, more modern website could be purchased...

Ohio Semitrailer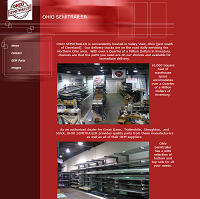 Touting "over a Quarter of a Million Dollars in inventory", one might assume that said inventory was present on this website, so customers could see and order some. But no, today's bad website is just not feeling that useful.
With four scant pages, you'll get what you get and like it. The Contact page, which could have instead been simple footer information, doesn't have a form or even an email address. You may call this business, or visit.
The page called OEM Parts only shows four logos, none linked, of what are presumably the brands of equipment carried. The Images page does contain some, as well as some words. Yawn.

"Progressive" Oil Tools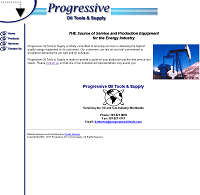 "Progressive" is a word that certainly doesn't apply to today's bad website. One can only hope and pray that what this company offers is more up-to-date and functional than this moldy oldie.
When a boogersite is submitted to us, we typically go looking for who is taking credit for developing it. In this case, looking at the creator's website is explanation enough.
FrontPage 4? We can't even.