Examples of Bad Websites
There are countless examples of embarrassing website designs and development out there. These are the latest examples we have discovered. For each site below we provide a brief analysis to assist you in avoiding the same pitfalls.
After looking at the websites and critiques below, please visit our free advice area.
Help us clean up the Internet!

orangetaxispringfield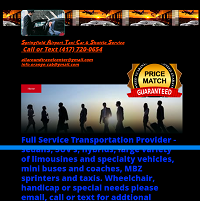 You'll need to click on the thumbnail to view the entire glorious mess that is this transportation service's website. It's bad.
An incredible array of font styles, sizes and colors. A lack of design so egregious, it may be a 'design' all its own. A very long landing page, with elements no one would expect. Blurry photos, ineptly 'trimmed' and stock photos that accompany the Happy Customers "testimonials."
Let us all hope they hire drivers much better at their job than whoever took on the task of web 'designer.'

Kern's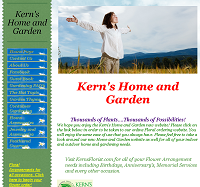 It's that time of year where we all resolve to make our yard and garden look GREAT, right? So finding a place to buy your supplies might start with a Google search, dontcha think?
If you only saw the image for this landing page, would you think "garden center?" Would you assume there was a good selection of healthy plants, and all the supplies you need? Not from the image, you wouldn't. Let's check the navigation options. Home, Contact, About, Facebook, Guest Book....still not seeing anything about plants...but if we read down far enough, there are Home Accessories, Jewelry (?) and "Feathered Gourmet."
Below the fold, there's a monthly calendar, with nothing scheduled on it. We'd move on to the next search result, wouldn't you?

Performance Metals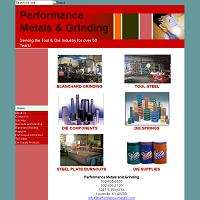 'Outdated and ugly' were words used to describe this bad website. Neither one is a sin, but we have bigger problems with it.
First of all, the navigation is (for whatever reason) halfway down the left side of the website. At the top, where normal people put the navigation, is a quaint 'Search the web' feature, for those who are just too lazy to open another browser tab and use Google. This search uses Bing, surely because the website was created using free Microsoft tools. Nice try, guys, but "Bing" is not a verb and never will be.
Folks, just update your dang website. Make sure numbers and symbols are using the correct display set, so you can avoid a disaster like this website's specification pages.

Nevada Plumbing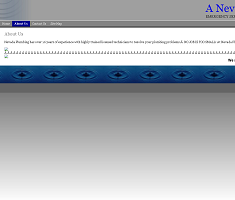 Before anyone complains, yeah, this is a screenshot of the About Us page. We could have taken a screenshot of the useless Site Map page, which lists Home, this About Us page, and a Contact Us page. Like we said, useless.
The company taking 'credit' for this website (forganizer.com) seems to be out of business. That's no surprise, considering the crummy job they did for this plumbing company.
The Home button doesn't even work from any of the subpages. So all you really have on this website is a phone number to call them. Not even an address.