Examples of Bad Websites
There are countless examples of embarrassing website designs and development out there. These are the latest examples we have discovered. For each site below we provide a brief analysis to assist you in avoiding the same pitfalls.
After looking at the websites and critiques below, please visit our free advice area.
Help us clean up the Internet!
Clem Lumber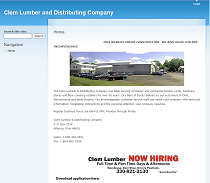 Well Clem - we waited. This website was submitted over a year ago, with the comment that "shouldn't websites under construction just appear when they are done?" and the answer is yes. To be fair, we waited. A whole year and it's STILL under construction. So now we don't believe you.
Although...seeing the cars in the only photo on the site, it may have been w-a-y longer than a year since this site was touched. Is that a 1984 Monte Carlo in your parking lot??
Interestingly, the only address on this single-page website is a PO Box. So where's the lumberyard?

Precision Alignment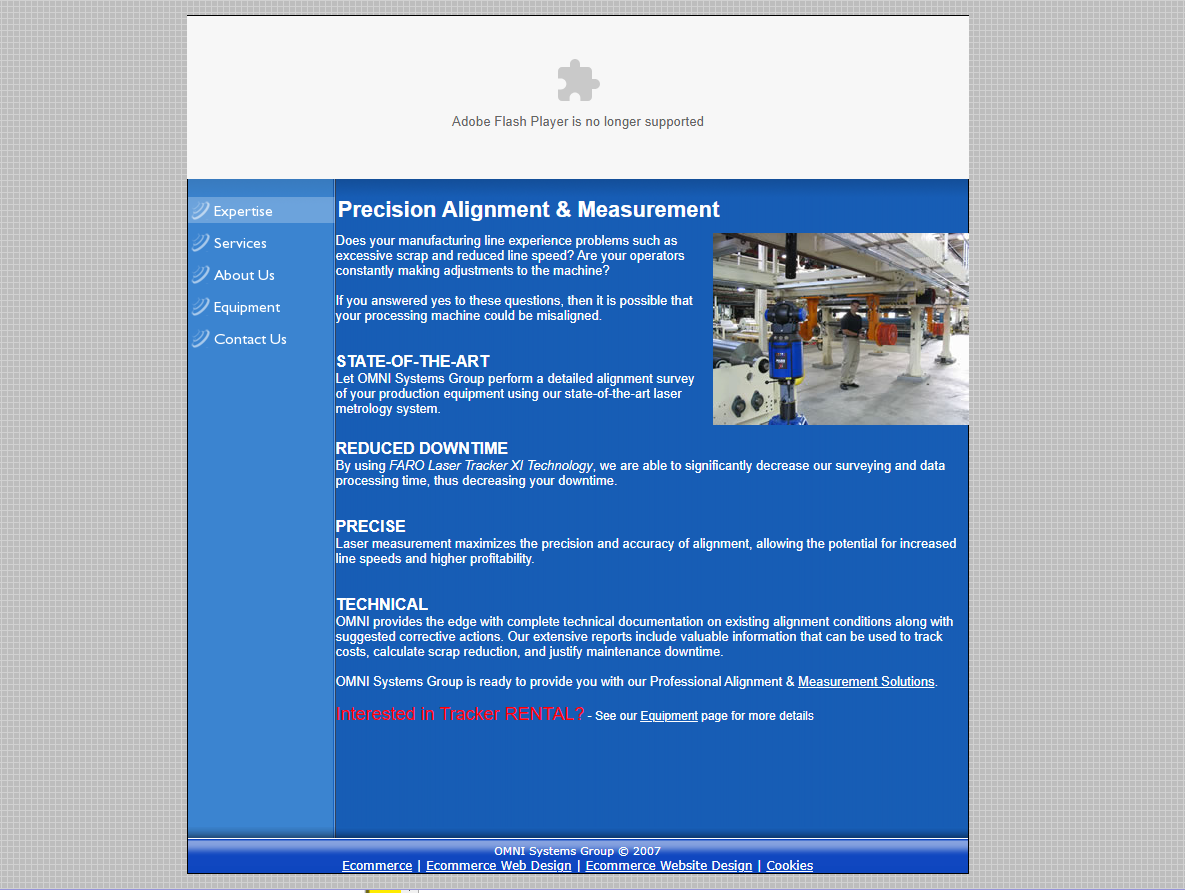 Our featured bad website today has what must be (in their opinion) a news bulletin for the rest of us. "Adobe Flash Player is no longer supported". What, you say? That's not news? Surely it must be to this company, as it is top and center on their landing page, where you would place the most important feature of what your business offers.
If it's not Precision's decision, it's their web designers'. Speaking of them...look down at the footer area, where best practices would have contact information (first and foremost). What do you see instead? The company which made this site, as well as links to their business services. That's boldly self-serving, don't you think?

Andeen-Hagerling, Inc.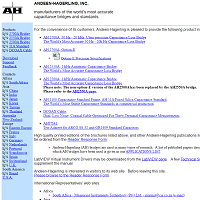 Today's bad website is very technical. But what is NOT technical (anymore) is the ancient technology used to create it. Mozilla 4.7. Not '47', four point seven. Considering we're at version 117 now, that gives you an idea of how old this site is.
Tossing aside that tidbit, just look at it. Maybe, and hopefully, this makes sense to someone and they'll find it useful. It looks like an unorganized jumble to us, and the startling lack of images doesn't help.
Scientific things are allowed to have some style, aren't they?

Scandinavian Signature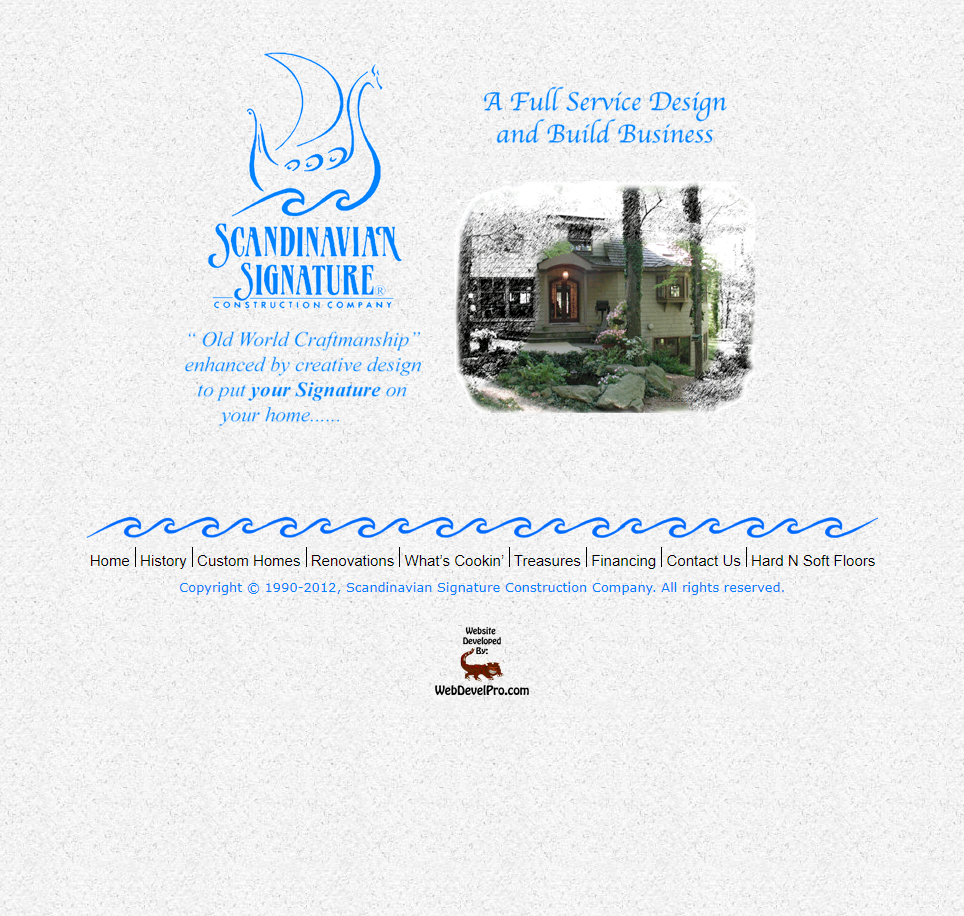 Ai-yai-yai....light blue on textured gray was hard enough to read, now notice the little ships used as nav buttons.
The site looks old, and the photos of Custom Homes are from 2009, which explains their outdated design. NOTHING explains the outdated design of today's bad website though.
People - it's not expensive to procure a professionally developed website with the tools to update the content yourselves. Which you should do at a rate that will show potential customers you're not stuck in the past.

ICBS
Unsafe, warns our browser. But for you, kind reader, we took the chance.
And wow, what a sight was revealed to us. It would be like an archeologist starting a dig, and almost immediately discovering a real dinosaur. Yep, "International Cyber Business Services, Inc." is a DINOSAUR.
Gaze upon the spectacle while you can. Surely, it will either disappear into the ether or get redesigned very soon. One can hope.