Examples of Bad Websites
There are countless examples of embarrassing website designs and development out there. These are the latest examples we have discovered. For each site below we provide a brief analysis to assist you in avoiding the same pitfalls.
After looking at the websites and critiques below, please visit our free advice area.
Help us clean up the Internet!
Expresscafeandbakery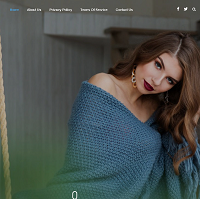 The URL? "expresscafeandbakery.com" Does this LOOK like a bakery? A cafe? NO! Because it's been hacked.
This website was once for an actual bakery in Savannah Georgia. Back in May 2009, that is. Today it exists as a repository for a variety of blogs which are nothing more than random advertisements.
"Benefits of Car Rental Services"
"Most Overlooked Facts About Website Development Idaho Falls"
"THE BENEFITS OF HIRING WATER WISE LANDSCAPE"
"WHAT YOU NEED TO KNOW ABOUT DALLAS ROOFERS?" Yes, posed as a question.
SECURE YOUR WEBSITE. If you don't know how, please contact our sponsor.

BSC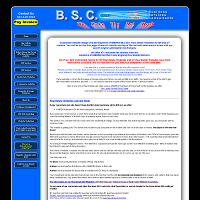 Boy oh boy. There used to be a lot of companies out there selling themselves as web designers and SEO experts. Someone found a old gem out there. Let's take a look. Other than the basic appearance which is devoid of any 'design' or style, it's full of spelling/grammar errors.
"I Have decided to write this page so i can link it in my denyal emails in stead of writing in each email why i cannot link to thier site.
This will also be a great guide for all those who are trying to build their site on thier own."
You don't need to be a professional copywriter to discern that this may not be your best choice for any 'expert' service. Because the site also advocates use of Yahoo Overture, we assume this business is no longer a going concern.

Craigslist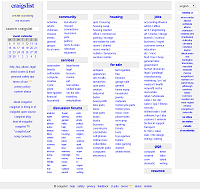 When Craig Newmark created his list in 1995, the internet was very young. Even when his first craigslist.org website went live the next year, it could be forgiven as being rudimentary. However - it's ALWAYS 1996 when you visit craigslist.
The current CEO is 'credited' with the homepage design, which is not something we'd want on our resumes. C'mon guys - isn't it time to redesign this?
One thing that craigslist does right is know where you are. Yelp has never gotten the hang of this, their website always defaults to San Francisco. Maybe they'll be featured as a boogersite some day.

"Advance" Paint Technology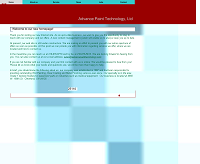 "Welcome to our new homepage!" If this is the new one, we would really really like to see the 'old' one. Can it be any worse?
This bad website actually says that it's still under construction. Seriously? It took more time to write the scant text than it would to include a picture or two, or to just finish it up. However, we don't think this company ever came into existence, because Google has never heard of it. When Google has never heard of you or your company, you don't really exist.
Incredibly, the counter claims that there have been over 25K visitors to this website.

J & M Precision Products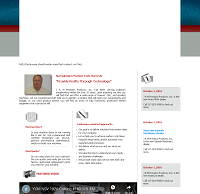 "FAIL (the browser should render some flash content, not this)." That's the first line of text on this website. Funny, that's what WE were going to say.
This company also claims to "provide world class service with each and every client interaction." EXCEPT FOR THIS WEBSITE! C'mon people - if you can run complicated machinery, you should be able to craft a better website or at least be smart enough to hire a company that can. We don't see anyone taking credit for this bad website, which leads us to believe it was self-made. We don't try to do our own CNC work, so why would a machining company try to make its own website?